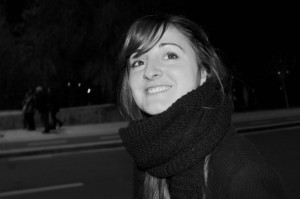 After obtaining my degree in Biochemistry, I completed a Masters in Biochemistry and Cellular Biology at the University of Zaragoza. I studied for my Ph.D. in nanoscience entitled "Magnetic hyperthermia in dendritic cells and magnetofection of brain cells" at the Instituto de Nanociencia de Aragon under the supervision of Prof. Ricardo Ibarra and Dr. Gerardo Goya. Thereafter I moved to the group of Dr. Jesús Martínez de la Fuente to work on the bioconjugation biomolecules to nanoparticles and their subsequent application in nanobiosensing.
Position: Juan de la Cierva Researcher
Group Member Since: 2014
Nationality: Spanish
Email: lasin@unizar.es
Tel: +34 875 55 53 61
Research interests: nanoparticles, surface functionalization and biosensors.
Hobbies: In my spare time I enjoy cooking, sewing, doing crafts and being with family and friends.